Practical Information
TICKETING
Tickets are available on our website and in TicketCorner outlets.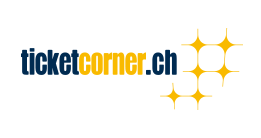 BUS
The Rock Oz'Arènes Festival in collaboration with HelvéCie, provide a bus service on friday 16th and saturday 17th of August. Festival goers can book their travel directly when purchasing their ticket to the festival, on our website www.rockozarenes.com, or at TicketCorner outlets. It is always possible to purchase return trip at the festival Information booth, as available.
Three Bus lines are available:
– Line 1: Geneva – Nyon – Lausanne – Yverdon – Avenches
– Line 2: Chailly – Montreux – Romont – Bulle – Fribourg – Avenches
– Line 3: Bienne – Neuchâtel – Morat – Avenches
TRAINS
Three CFF routes serving the city of Avenches:
–  Lausanne – Palézieux – Moudon – Payerne – Avenches
–   Neuchâtel – Ins – Morat – Avenches
–  Bern – Kerzers – Morat – Avenches
Times are available in all train stations, by telephone, 0848 44 66 88 or the website cff.ch
A special night line train will be available with BLS on friday 16th and saturday 17th of August to return to Bern with stops in: Morat – Kerzers – Lyss – Bern.
Tickets can be purchased following CFF tariffs at the station or via the CFF App.
ACCESS BY CAR
Highway A1, exit Avenches (35 minutes from Lausanne, 20 minutes from Bern)
CARPOOLING
The e-covoiturage.ch platform puts public drivers and passengers in contact for common trips. It allows road users to create a user account to access and insert free ads online or via SMS. The service is non-profit and allows everyone to do something for the environment while saving on travel expenses. Access to the site is also available via certain mobile services. Inscriptions at e-covoiturage.ch
PARKING
The centre of Avenches is closed and banned from entering. The immediate vicinity of the festival site are not recommended, some areas are closed to traffic.
This year, the City of Avenches will have in place public parking near the train station and at the IENA (follow the signs). Parking price: CHF 5. – per evening and per automobile. Shuttle busses are available free of charge to bring the spectators to the festival entrance.
LODGING
Camping is available to festival goers at the site next to the football pitch in Avenches. Price is CHF 10. –, per night and per person. For more information: info@rockozarenes.com
There is a Youth Hostel in Avenches as well as several hotels in the region.
For more information you can contact the Avenches Tourism Office: 026 676 99 22 or www.avenches.ch
BARS AND STALLS
During the festival, various food stalls offer the possibility to eat. Many bars line the Festival site.
Opening hours for bars and stalls:
– Wednesday, 9th August: from 18h to 03h
– Thursday, 10th August: from 18h to 04h
– Friday, 11th August: from 18h to 05h
– Saturday, 12th August: from 16h to 04h
GOOD TO KNOW
The concerts take place in any weather. Tickets are not refunded in case of cancellation of an artist. All exits before 23h Festival are final.
FORBIDDEN OBJECTS
All dangerous objects, glass bottles and PET, recording devises, video, audio and photo, as well as umbrellas
DISABILITY ACCESS
Persons in wheelchairs must pay the standard ticket price, however, if they are in need of a companion, the companion does not pay entry. A zone is provided for people with disabilities at the summit of the Arenas in the metallic bleachers. Please reserve your places in advance at info@rockozarenes.com
THE GIFT OF ROCKTHE GIFT OF ROCK OZ'ARÈNES AND CHANT DU GROS
Rock Oz'Arènes and Le Chant du Gros reiterate once again their legendary collaboration. Thus, as every year, the festivals of Avenches and Noirmont offer their spectators a nice exchange of tickets.
Anyone who subscribes to Le Chant du Gros is eligible for an invitation to the rock show on Thursday, 15th August at Rock Oz'Arènes, starring: Christophe Maé, Bénabar and Boulevard des Airs.
In the same vein, any holder of a subscription to Rock Oz'Arènes (3 or 5 days) is entitled to an invitation for the evening of Thursday, 5th September at Chant du Gros. Life is beautiful, no?